Ok, who knows what kind of a bike he's riding? 175 Greeves Pathfinder with the PUKE (Puch) engine.
Update - with many thanks to Martin Belair, the rider on the Greeves Pathfinder in this picture is Rich Delaney of Laguna Beach, CA. The event was the 3rd El Trial de Espana at Escape Country CA.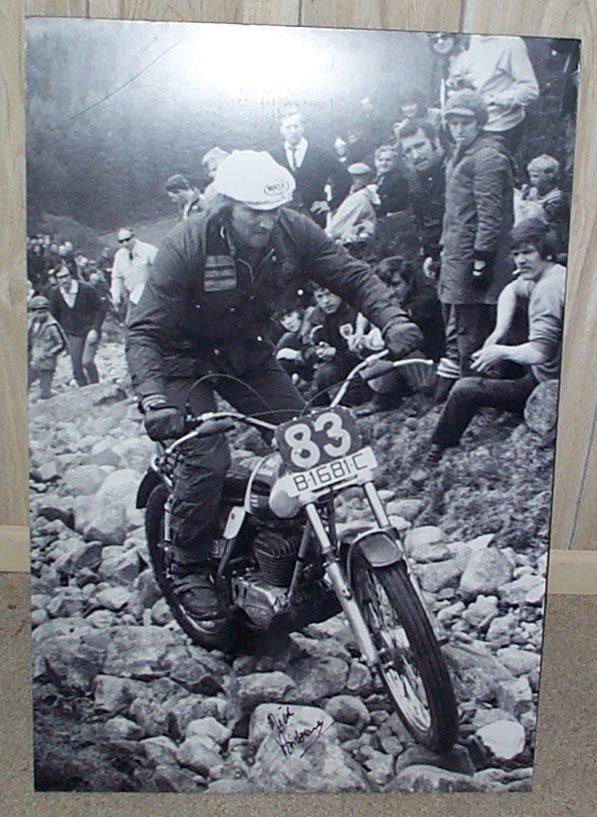 The OSSA brochure for the new MAR, 1971-1/2 (I think).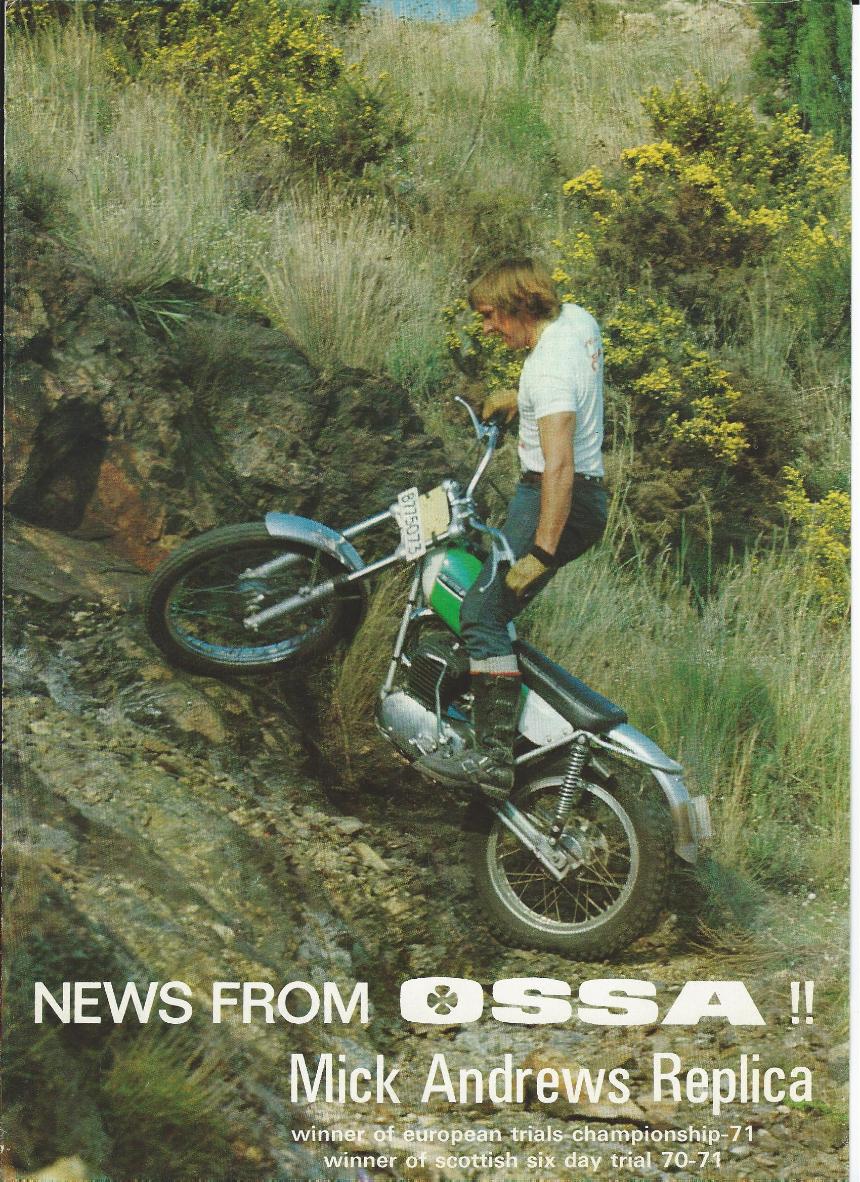 The following pic is courtesy of Ernie Pellin, whose father took it at a Mick trials school here in the USA in 1972. THANKS Ernie!