This web site is a tribute to a true world champion in every sense of the word, and one of my heroes.
I hope you are all fortunate enough to meet him and his lovely wife some day.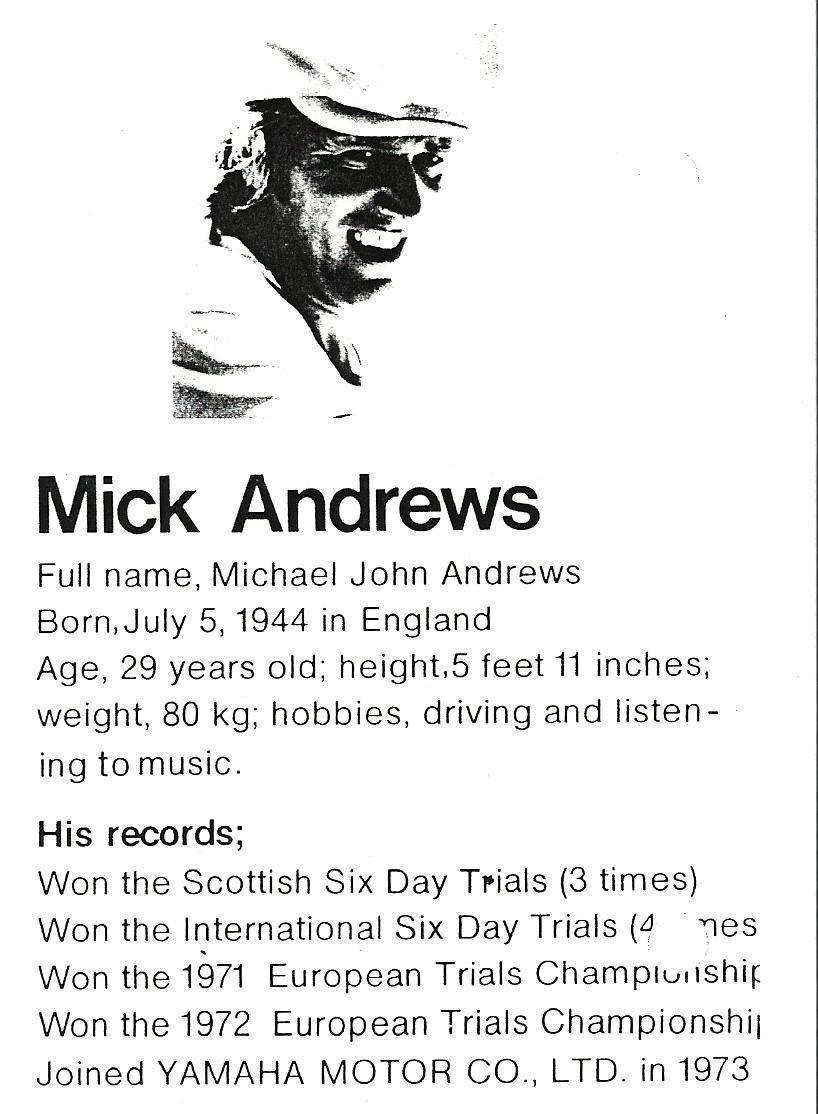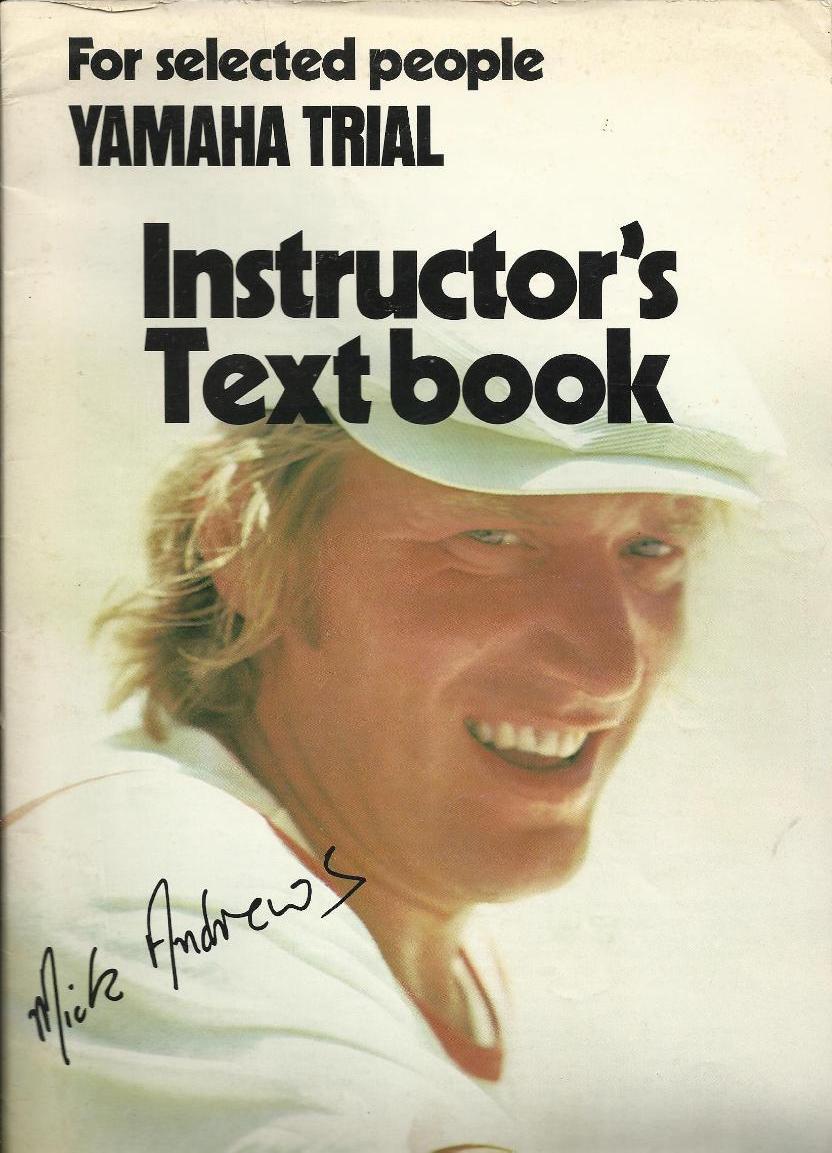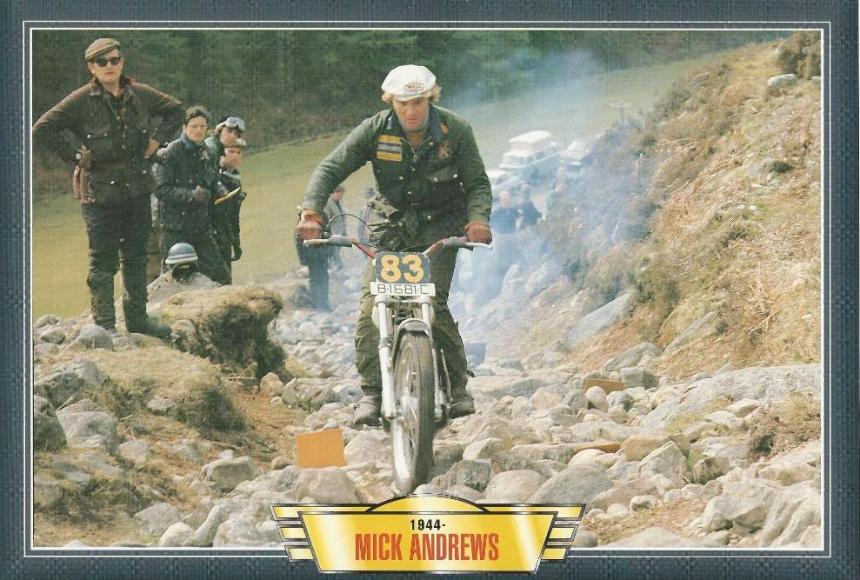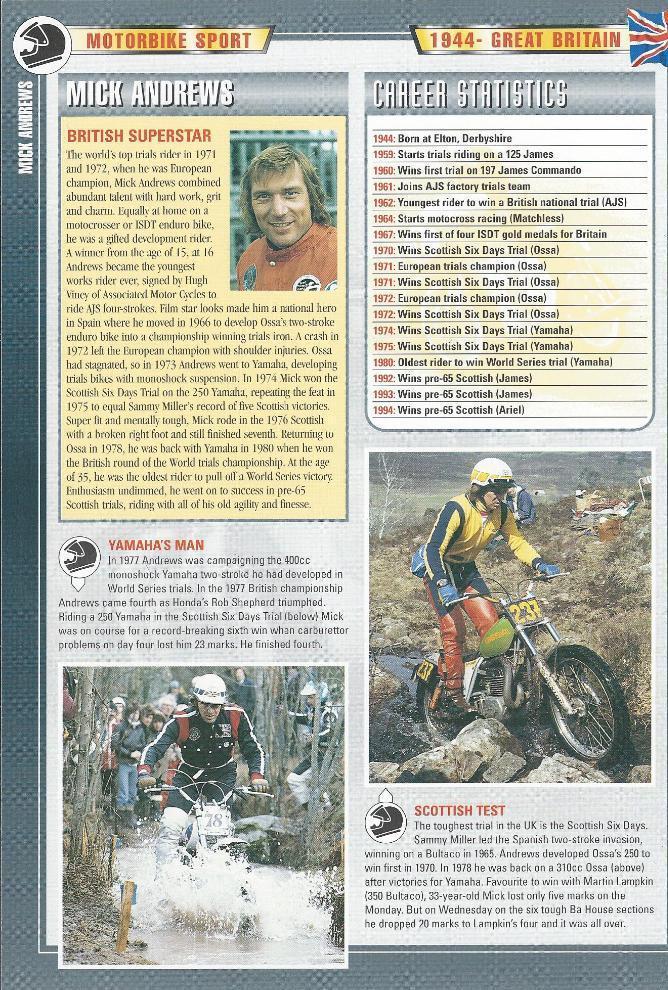 Mick outside the Ossa factory in Barcelona on the Yankee prototype test bike, probably 1968. Now you know the connection between YankeeBob and Mick Andrews.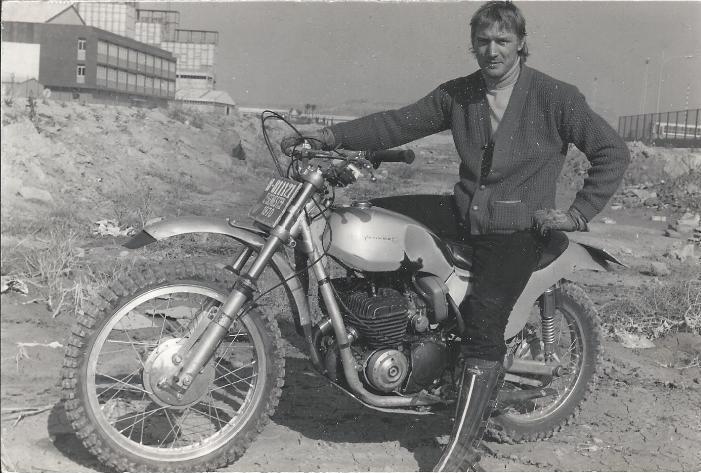 This site is under construction.
Questions or comments, please email the webmaster.